Often users would like to add data values manually, especially when their organization still has a few pieces of equipment that are not able to have readings logged automatically. Most may not realize this is a free service that is included with all Canary Historian installations.
The Canary Manual Data Entry application can be found in the Canary Labs program folder and allows for both the insertion of data as well as the overwriting of data values. All changes, overwrites, or data value additions are audited and all original values are kept in the audit, even when overwritten. The software is simple to use, and can be configured for mass updates or single, tag-by-tag updates.
A recent client praised this feature, stating the importance for being able to overwrite bad sensor readings due to lightning strikes at their water treatment facility. During typical Florida rainstorms, lightning strikes cause the facilities sensors to read extremely high values. These values if left unchanged would cause terrible skewing in their data and could trigger fines and other financial penalties. The manual data change application is an acceptable fix since it keeps a full audit of all changes and original values. The state government can verify the original bad data value as well as see who in the organization updated the value, both keep the utility in full compliance and keep their monthly reports within spec.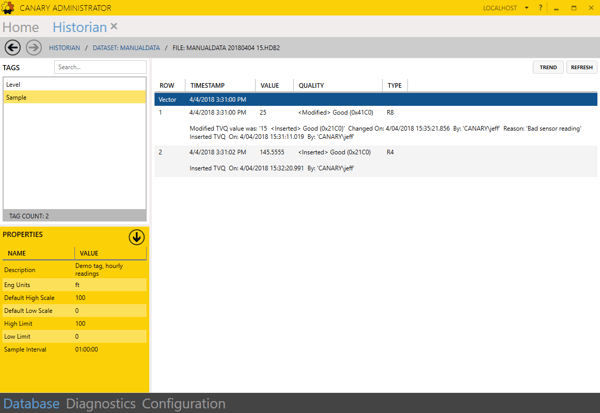 Example of the audit trail for an overwrite. Notice that original value of 15 is still available and not only was the date and time captured, but also the user who did the overwrite as well as the reason for the overwrite.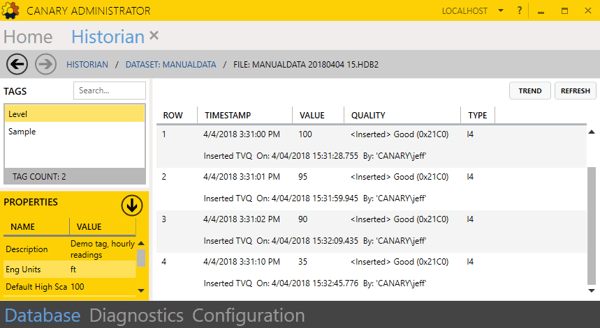 Another example of the audit trail for a value insert. Dates, times, and user identification are all present for each insert.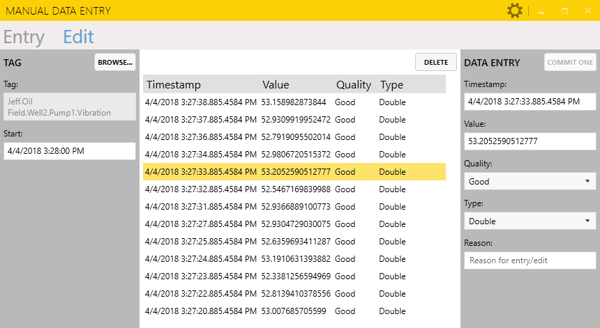 The interface for the Manual Date Entry application is simple and easy to naturally understand. To make an overwrite, simply find the tag, identify the timestamp, and change the value, quality, or type. An additional field is provided for the reason of the change.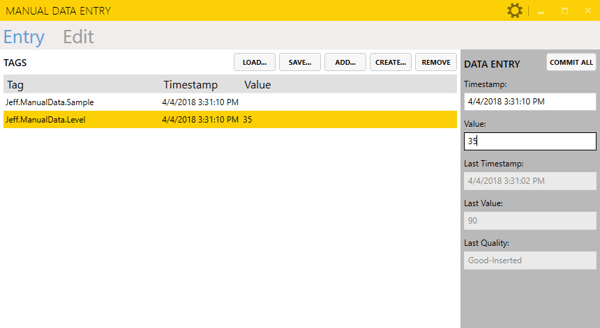 The interface for inserting a tag value is also easy to use. Either load an existing tag or create a new tag, then simply fill out the timestamp and value information.