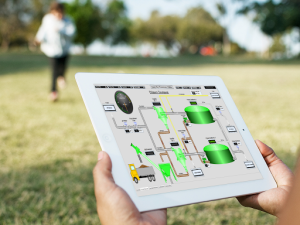 Every day you use mobile technology, sometimes to book a flight, arrange for a cab ride, or check your bank account. How often do you use it to monitor your process and ensure operations are running smoothly? If you can't currently use your smartphone or tablet to quickly and easily view your process data, you should consider Canary's Axiom solution.
Axiom is a multi-platform visualization tool that transforms time-series process data into usable information through trending and dynamic KPI displays. Web browser based, you can quickly log into Canary software and remotely monitor your entire process from practically anywhere. There are no applications to download or install, just simply enter your username and password. Software updates occur automatically, requiring no additional IT support.
Since Axiom does not feature "control ability" there is no need to worry about accidentally interfering with the process. Instead, you can feel confident knowing that yourself, management, consultants, and any other key staff now have the ability to watch operations even when they are not in the building. This feature can be especially helpful for companies featuring multiple sites and multiple locations. No matter where you are, you can quickly and easily "look-in" on the process at any facility and see what the operator sees. Axiom allows for custom built displays that can identically match your process.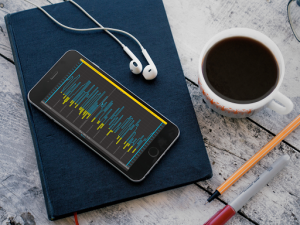 Do more with your process data. Trend points, run calculations, compare several pump efficiencies, or compare current values against historic values. All are possible with Axiom, and can be achieved on a laptop, tablet, or smartphone. You already have the data, Axiom gives you the knowledge.