Never before has Canary offered so many new tools in a single release. Learn about just a few of the many key developments that will be free to any users currently enrolled in CustomerCare!
Asset Model
Build models defined by custom tag groups and then apply across your entire data base. Quickly organize data in Axiom and move between multiple assets with a single click.
Events
Designed to help you quickly find and store important process events and related data, the new Event feature will allow you to track all critical events and discover how they impact your process. Events will help you track both startups and shutdowns, phases, batches, operator shifts, down-times, and a process that goes beyond acceptable limits. Information captured is specific to the time frame of the event and provides calculated metrics occurring only during the event itself. Use tools like the Excel Add-in or Axiom to explore the data during and around the event; even compare multiple events and report on your findings.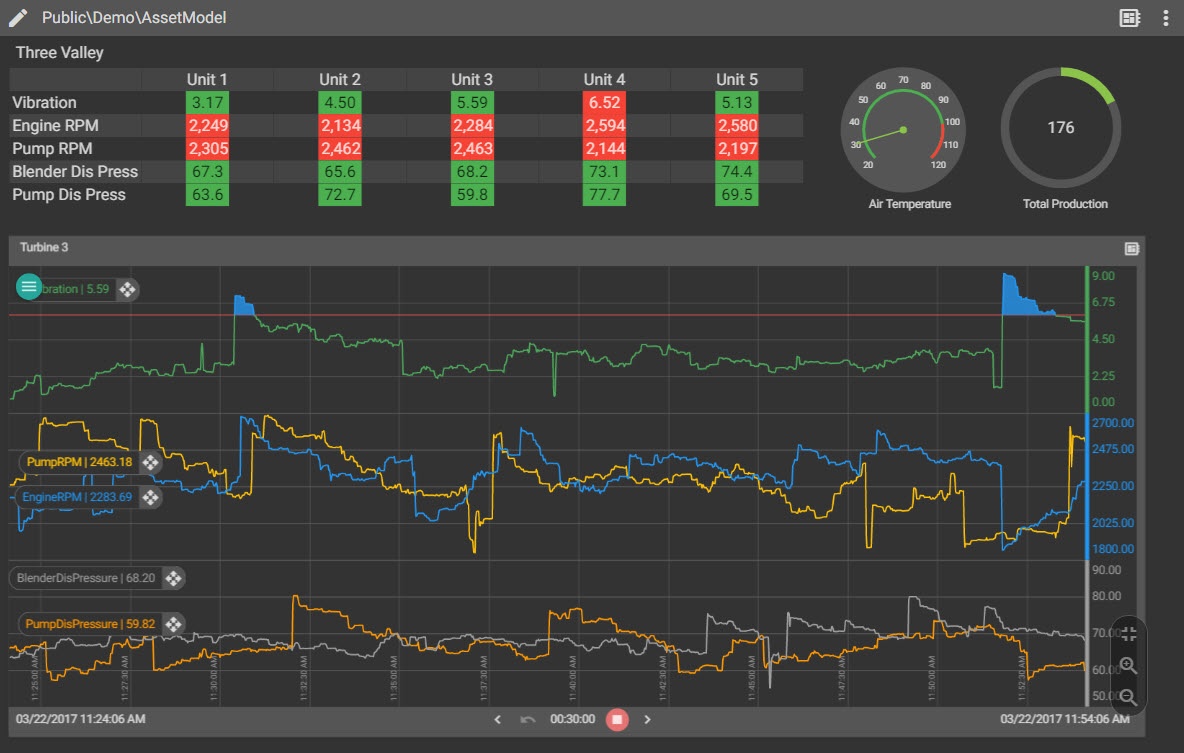 Custom Dashboards
Desire more than basic trending for information displays? Leverage the new, in-application, dashboard editor and create rich Axiom screens on-the-fly. Individual users will love the ability to customize their own layouts and then share their dashboards publicly or save them privately.
Mobile Friendly
Completely redesigned, Axiom can now be easily used on tablets and smartphones. Re-engineered to no longer depend on a "right-click", you can build charts, set limits, and even create ad hoc calculated trends from anywhere.
Excel Add-in Redesigned
Updated and redesigned, the Excel Add-in tool now features Events. Select key assets and view the number of events for a designated time period. Compare multiple events, and gather insight by comparing select processed data that corresponds with the duration of the event.
Help Us Help You!
Canary is seeking specific user requests for feature content and offerings. If you would like to share your thoughts, Canary Engineering would love to hear from you.